Half-Price Fines February 4-17!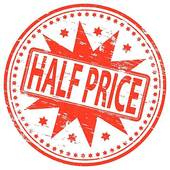 Pay just half your fines and help the F.I.S.H. Food Pantry!
Applies to overdue items and existing fines on your account.
Only items checked out from the McHenry Public Library are eligible.
Lost/damaged items or accounts in collection are not eligible.
Fees collected will be donated to help families in need.
Change in Policy Regarding Minors Checking out Mature Materials
The McHenry Public Library District Board of Trustees believes that parents or legal guardians are best suited to judge which materials are checked out by their minor children (under age 18).
Therefore, at its October 24 meeting, the Board voted to revise library policy as follows: the library will not censor or restrict materials that children borrow. Parents/legal guardians will be responsible for monitoring items their children borrow from the library. Parents/legal guardians are advised that the library may contain materials, including certain DVDs, video games, books and CDs that may be unsuitable for children.
If parents/legal guardians have any questions regarding this change in policy, they may request to speak to our Circulation Manager or our Executive Director.

Finish Your High School Diploma through Us FREE!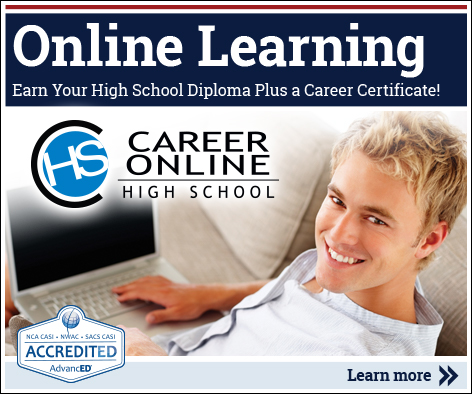 Due to its popularity, the library has purchased five additional scholarships for the Career Online High School program. Residents 21 and older who live in our district have the opportunity to finish their high school education by earning an accredited high school diploma and career certificate. This program is offered through a partnership with the Reaching Across Illinois Library System (RAILS) and Gale, part of Cengage Learning. To learn more, click here.
Donate Items to the Library
To donate books or other items to the library, simply drop them off at the Checkout Desk. For large donations, contact our Building Manager at (815) 385-0036 to set up a time and location for drop-off.
Make a Gift or Memorial Donation
Making a donation to the McHenry Public Library is a special way to memorialize or honor family and friends. With your donation the library will purchase books and other materials or use the funds for programs and special projects. You may wish to specify an area of interest from which the library will try to select the material or leave the selection to the library.
Acknowledgements of gifts are sent to the person being honored; memorial gifts are acknowledged to the family of the deceased. A printed bookplate, bearing your name and the name of the person for whom the book was purchased, is placed on the gift.
To make a gift or memorial donation, contact Assistant Director Bill Edminster at 815-385-0036 or This email address is being protected from spambots. You need JavaScript enabled to view it..
Shop Amazon and Support Your Library
We're a participant in Amazon's "Buy it Now" program for libraries, so every time you use a special Amazon website for your purchases, a portion of the proceeds come back to our library. This could be for items that may not be currently available in our catalog or that you'd rather own than borrow. OR, it can be for ANY Amazon purchases you intend to make, even holiday gifts!
Here's how it works:
1. Click on this special link -- it directs you to the special Amazon website and tells Amazon you're one of our library patrons. Browse Amazon for any item you want to buy, including books.
2. Or, click on the "Buy it Now" button next to items in our catalog. It allows you to purchase items that may not be available at our library and that you don't want to wait for. You'll then see a list of vendors. If you choose Amazon for your purchase, a portion of the proceeds come back to our library with no extra cost to you!
You might want to bookmark the link so you remember to go to Amazon through it each time. Happy shopping, and thanks for your support!
Serve and Support Your Library -- Join the McHenry Public Library District Board of Trustees


McHenry Public Library Seeks Candidates for Board Elections
The McHenry Public Library District will have five trustee positions up for election in the April 7, 2015 consolidated election. Three trustees' terms are up in 2015: Monica Leccese (appointed 2013), John O'Neill (appointed 2009) and Charles Reilly (appointed in 1998). Two others — Margaret Carey and Bradley Schubert — were appointed in 2013 and are up for re-election.
If you support your library and would like to get more involved in your community, please consider this volunteer opportunity. Trustees are volunteer public servants who live in the library's district and are registered voters. Their responsibilities include hiring the library director; establishing written policy; securing adequate funding; approving the budget; providing and maintaining facilities, resources, and services; helping develop and approve the library's long-range plan; helping promote and advocate for the library; attending regular monthly meetings; and participating in opportunities for continuing education.

If interested, you can pick up filing information at the library's front desk. The packet includes a petition form that must be signed by at least 50 district residents. Packets should be returned to Jim Scholtz, Executive Director, by Thursday, December 18. Applications will be reviewed by Scholtz and then given to the County Clerk for inclusion in the April ballot.
For more information, please call the library at (815) 385-0036 and ask to speak to Director Jim Scholtz. The McHenry Public Library has been in existence since 1936 and is located at 809 Front St. in McHenry.
The library offers a few different ways you can volunteer. These include: