McHenry Public Library District
Wireless Network Access Agreement
Access to the Service
The Service is a free public service provided by the McHenry Public Library District. Your access to the Service is completely at the discretion of the McHenry Public Library District, and your access to the Service may be blocked, suspended, or terminated at any time for any reason including, but not limited to, violation of this Agreement, actions that may lead to liability for the McHenry Public Library District or the citizens of McHenry, disruption of access to other Users or networks, and violation of applicable laws or regulations. The McHenry Public Library District may revise this Agreement at any time. You must accept this Agreement each time you use the Service and it is your responsibility to review it for any changes each time.


Acceptable Use of the Service
The McHenry Public Library District supports the free flow of information and ideas over the Internet. Your access to the Service is conditioned on legal and appropriate use of the Service. Your use of the Service and any activities conducted online through the Service shall not violate any applicable law or regulation or the rights of the McHenry Public Library District, or any third party.


The use of the Service for the following activities is prohibited
Spamming and Invasion of Privacy Sending of unsolicited bulk and/or commercial messages over the Internet using the Service or using the Service for activities that invade another's' privacy. Intellectual Property Right Violations Engaging in any activity that infringes or misappropriates the intellectual property rights of others, including, but not limited to, patents, copyrights, trademarks, service marks, trade secrets, or any other proprietary right of any third party. Obscene or Indecent Speech or Materials Using McHenry Public Library District's WiFi network to advertise, solicit, transmit, store, post, display, or otherwise make available obscene or indecent images or other materials. McHenry Public Library District will notify and fully cooperate with law enforcement if it becomes aware of any use of the Service in any connection with child pornography or the solicitation of sex with minors. Defamatory or Abusive Language Using the Service to transmit, post, upload, or otherwise making available defamatory, harassing, abusive, or threatening material or language that encourages bodily harm, destruction of property or harasses another. Forging of Headers Forging or misrepresenting message headers, whether in whole or in part, to mask the originator of the message.


Hacking
Accessing illegally or without authorization computers, accounts, equipment or networks belonging to another party, or attempting to penetrate security measures of another system. This includes any activity that may be used as a precursor to an attempted system penetration, including, but not limited to, port scans, stealth scans, or other information gathering activity. Distribution of Internet Viruses, Trojan Horses, or Other Destructive Activities Distributing information regarding the creation of and sending Internet viruses, worms, Trojan Horses, pinging, flooding, mail-bombing, or denial of service attacks or like matters. Also, activities that disrupt the use of or interfere with the ability of others to effectively use the Node or any connected network, system, service, or equipment. Facilitating a Violation of this Agreement of Use Advertising, transmitting, or otherwise making available any software product, product, or service that is designed to violate this Agreement, which includes the facilitation of the means to spam, initiation of pinging, flooding, mail-bombing, denial of service attacks, and piracy of software.


Export Control Violations
The transfer of technology, software, or other materials in violation of applicable export laws and regulations, including but not limited to the U.S. Export Administration Regulations and Executive Orders. Other Illegal Activities Using the Service in violation of applicable local, state and federal laws and regulations, including, but not limited to, advertising, transmitting, or otherwise making available ponzi schemes, pyramid schemes, fraudulently charging credit cards, pirating software, or making fraudulent offers to sell or buy products, items, or services.


Resale
The sale, transfer, or rental of the Service to customers, clients or other third parties, either directly or as part of a service or product created for resale. Agent to Receive Notification of Copyright Infringement Claims The Digital Millennium Copyright Act of 1998 (the "DMCA") provides recourse for copyright owners who believe that material posted on Internet sites infringes their rights under U.S. copyright law. If you believe in good faith that items, information or other materials made available by and hosted on the Service infringes your copyright, you (or your agent) may send McHenry Public Library District's Designated Agent a notice requesting that the item, information or material be removed, or access to it blocked. You can contact the McHenry Public Library District at (815) 385-0036.


Disclaimer
You acknowledge (i) that the Service may not be uninterrupted or error-free; (ii) that viruses or other harmful applications may travel through the Service; (iii) that McHenry Public Library District does not guarantee the security of the Service and that unauthorized third parties may access your computer or files or otherwise monitor your connection; (iv) that the McHenry Public Library District's ability to provide the Service without charge is based on the limited warranty, disclaimer and limitation of liability specified in this Section and it would require a substantial charge if any of these provisions were unenforceable. THE SERVICE AND ANY PRODUCTS OR SERVICES PROVIDED ON OR IN CONNECTION WITH THE SERVICE ARE PROVIDED ON AN "AS IS", "AS AVAILABLE" BASIS WITHOUT WARRANTIES OF ANY KIND. ALL WARRANTIES, CONDITIONS, REPRESENTATIONS, INDEMNITIES AND GUARANTEES WITH RESPECT TO THE CONTENT OR SERVICE AND THE OPERATION, CAPACITY, SPEED, FUNCTIONALITY, QUALIFICATIONS, OR CAPABILITIES OF THE SERVICES, GOODS OR PERSONNEL RESOURCES PROVIDED HEREUNDER, WHETHER EXPRESS OR IMPLIED, ARISING BY LAW, CUSTOM, PRIOR ORAL OR WRITTEN STATEMENTS BY McHenry Public Library District, OR OTHERWISE (INCLUDING, BUT NOT LIMITED TO ANY WARRANTY OF SATISFACTORY QUALITY, MERCHANTABILITY, FITNESS FOR PARTICULAR PURPOSE, TITLE AND NON-INFRINGEMENT) ARE HEREBY OVERRIDDEN, EXCLUDED AND DISCLAIMED. SOME JURISDICTIONS DO NOT ALLOW THE EXCLUSION OF CERTAIN WARANTIES, SO THE ABOVE EXCLUSIONS MAY NOT APPLY TO YOU.


No Consequential Damages
UNDER NO CIRCUMSTANCES WILL THE McHenry Public Library District, ITS SUPPLIERS OR LICENSORS, OR THEIR RESPECTIVE OFFICERS, DIRECTORS, EMPLOYEES, AGENTS, AND AFFILIATES BE LIABLE FOR CONSEQUENTIAL, INDIRECT, SPECIAL, PUNITIVE OR INCIDENTAL DAMAGES OR LOST PROFITS, WHETHER FORESEEABLE OR UNFORESEEABLE, BASED ON CLAIMS OF CUSTOMER, ITS APPOINTEES OR ITS OR THEIR CUSTOMERS (INCLUDING, BUT NOT LIMITED TO, UNAUTHORIZED ACCESS, DAMAGE, OR THEFT OF YOUR SYSTEM OR DATA, CLAIMS FOR LOSS OF GOODWILL, CLAIMS FOR LOSS OF DATA, USE OF OR RELIANCE ON THE SERVICE, STOPPAGE OF OTHER WORK OR IMPAIRMENT OF OTHER ASSETS, OR DAMAGE CAUSED TO EQUIPMENT OR PROGRAMS FROM ANY VIRUS OR OTHER HARMFUL APPLICATION), ARISING OUT OF BREACH OR FAILURE OF EXPRESS OR IMPLIED WARRANTY, BREACH OF CONTRACT, MISREPRESENTATION, NEGLIGENCE, STRICT LIABILITY IN TORT OR OTHERWISE. IN NO EVENT WILL THE AGGREGATE LIABILITY THAT THE McHenry Public Library District MAY INCUR IN ANY ACTION OR PROCEEDING EXCEED $1. THE LIMITATIONS, EXCLUSIONS AND DISCLAIMERS SET FORTH IN THIS SECTION WILL NOT APPLY ONLY IF AND TO THE EXTENT THAT THE LAW OR A COURT OF COMPETENT JURISDICTION REQUIRES LIABILITY UNDER APPLICABLE LAW BEYOND AND DESPITE THESE LIMITATIONS, EXCLUSIONS AND DISCLAIMERS.


Attorney's Fees
In the event of any legal action to enforce the terms of this agreement, each party shall bear its own attorney's fees and costs. Governing Law This agreement shall be governed, interpreted and construed according to the laws of the State of Illinois.


Venue
Venue for any legal action by any party to this agreement to interpret, construe or enforce this agreement shall be in a court of competent jurisdiction in and for McHenry, Illinois.


Indemnity
You agree to indemnify and hold harmless McHenry Public Library District, its and their suppliers and licensors, officers, directors, employees, agents and affiliates from any claim, liability, loss, damage, cost, or expense (including without limitation reasonable attorney's fees) arising out of or related to your use of the Service, any materials downloaded or uploaded through the Service, any actions taken by you in connection with your use of the Service, any violation of any third party's rights or an violation of law or regulation, or any breach of this agreement. This Section will not be construed to limit or exclude any other claims or remedies that the McHenry Public Library District may assert under this Agreement or by law.


Interpretation
This Agreement shall not be construed as creating a partnership, joint venture, agency relationship or granting a franchise between the parties. Except as otherwise provided above, any waiver, amendment or other modification of this Agreement will not be effective unless in writing and signed by the party against whom enforcement is sought. If any provision of this Agreement is held to be unenforceable, in whole or in part, such holding will not affect the validity of the other provisions of this Agreement. McHenry Public Library District's performance of this Agreement is subject to existing laws and legal process, and nothing contained in this Agreement shall waive or impede McHenry Public Library District's right to comply with law enforcement requests or requirements relating to your use of this Service or information provided to or gathered by the McHenry Public Library District with respect to such use. This Agreement constitutes the complete and entire statement of all terms, conditions and representations of the agreement between you and the McHenry Public Library District with respect to its subject matter and supersedes all prior writings or understanding.
Serve and Support Your Library -- Join the McHenry Public Library District Board of Trustees


McHenry Public Library Seeks Candidates for Board Elections
The McHenry Public Library District will have five trustee positions up for election in the April 7, 2015 consolidated election. Three trustees' terms are up in 2015: Monica Leccese (appointed 2013), John O'Neill (appointed 2009) and Charles Reilly (appointed in 1998). Two others — Margaret Carey and Bradley Schubert — were appointed in 2013 and are up for re-election.
If you support your library and would like to get more involved in your community, please consider this volunteer opportunity. Trustees are volunteer public servants who live in the library's district and are registered voters. Their responsibilities include hiring the library director; establishing written policy; securing adequate funding; approving the budget; providing and maintaining facilities, resources, and services; helping develop and approve the library's long-range plan; helping promote and advocate for the library; attending regular monthly meetings; and participating in opportunities for continuing education.

If interested, you can pick up filing information at the library's front desk. The packet includes a petition form that must be signed by at least 50 district residents. Packets should be returned to Jim Scholtz, Executive Director, by Thursday, December 18. Applications will be reviewed by Scholtz and then given to the County Clerk for inclusion in the April ballot.
For more information, please call the library at (815) 385-0036 and ask to speak to Director Jim Scholtz. The McHenry Public Library has been in existence since 1936 and is located at 809 Front St. in McHenry.
Survivor Family Game Show December 27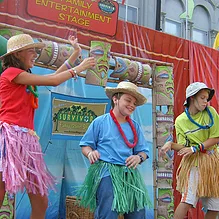 Join us as "Survivor" meets "Gilligan's Island" in this non-stop family interactive event! It combines silly challenges along with audience participation and popular TV show themes to see who the ultimate survivor is. Best of all, the audience decides the winner! Click here to register.
Community Service Project December 28: Make Snuffle Mats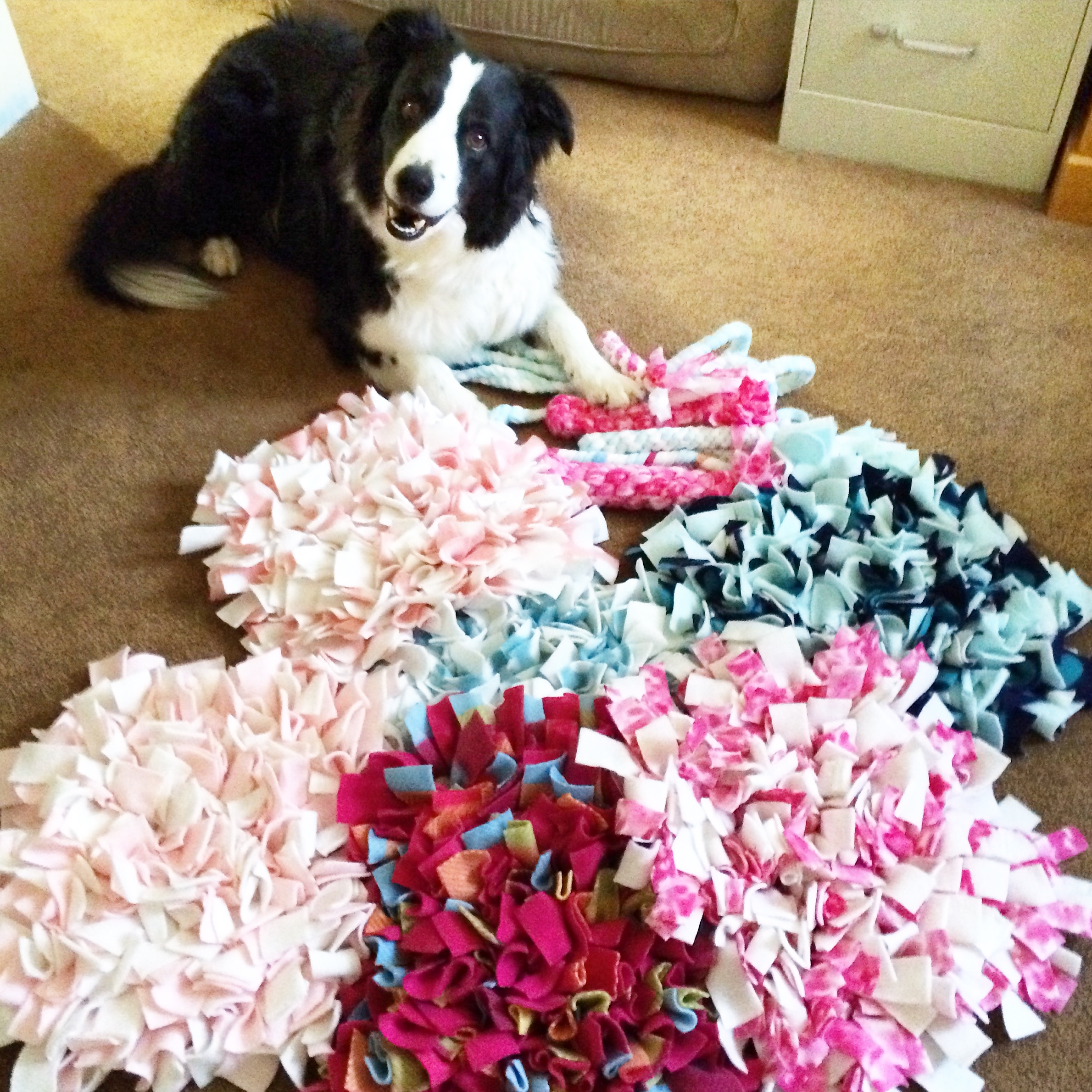 Drop in between 2:30-4:30 to help us make Snuffle Mats for local animal shelters — a fun activity for pets in need. All ages welcome.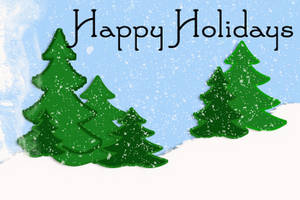 The library will be closed on the following days for the holidays: December 24, 25, 31 and January 1. Happy Holidays!
Finish Your High School Diploma through Us FREE!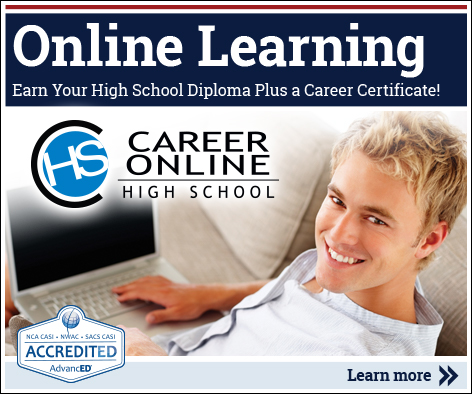 The library is offering scholarships for the Career Online High School program. Residents 21 and older who live in our district have the opportunity to finish their high school education by earning an accredited high school diploma and career certificate. This program is offered through a partnership with the Reaching Across Illinois Library System (RAILS) and Gale, part of Cengage Learning. To learn more, click here.
Donate Items to the Library
To donate books or other items to the library, simply drop them off at the Checkout Desk. For large donations, contact our Building Manager at (815) 385-0036 to set up a time and location for drop-off.
Make a Gift or Memorial Donation
Making a donation to the McHenry Public Library is a special way to memorialize or honor family and friends. With your donation the library will purchase books and other materials or use the funds for programs and special projects. You may wish to specify an area of interest from which the library will try to select the material or leave the selection to the library.
Acknowledgements of gifts are sent to the person being honored; memorial gifts are acknowledged to the family of the deceased. A printed bookplate, bearing your name and the name of the person for whom the book was purchased, is placed on the gift.
To make a gift or memorial donation, contact Assistant Director Bill Edminster at 815-385-0036 or This email address is being protected from spambots. You need JavaScript enabled to view it..
Shop Amazon and Support Your Library
We're a participant in Amazon's "Buy it Now" program for libraries, so every time you use a special Amazon website for your purchases, a portion of the proceeds come back to our library. This could be for items that may not be currently available in our catalog or that you'd rather own than borrow. OR, it can be for ANY Amazon purchases you intend to make, even holiday gifts!
Here's how it works:
1. Click on this special link -- it directs you to the special Amazon website and tells Amazon you're one of our library patrons. Browse Amazon for any item you want to buy, including books.
2. Or, click on the "Buy it Now" button next to items in our catalog. It allows you to purchase items that may not be available at our library and that you don't want to wait for. You'll then see a list of vendors. If you choose Amazon for your purchase, a portion of the proceeds come back to our library with no extra cost to you!
You might want to bookmark the link so you remember to go to Amazon through it each time. Happy shopping, and thanks for your support!